The School of Public Health of Kwame Nkrumah University of Science (KNUST) hosted the 1st Stakeholders Meeting as part of the Global Challenges Research Fund (GCRF) Tobacco Control Capacity Programme at the Great Hall Conference Room under the theme, 'Tackling the Tobacco Menace in Ghana'. The GCRF aims to build capacity for applied research to reduce tobacco-related harm in low and middle-income countries.
World Health Organisation (WHO) estimates that tobacco kills more than 7 million people each year, with majority of tobacco related deaths occurring in low and middle-income countries. This was revealed in a speech read on behalf of the Minister of Health, by Dr. Baffour Awuah at the meeting. Dr. Awuah mentioned that the Global Challenges Research Fund for Tobacco Control Capacity Programme aims to bring down smoking rates in less well-off countries by conducting research to inform tobacco taxation, tackle the illicit trade in tobacco and also target tobacco companies' efforts to undermine governments' attempts to reduce smoking. He mentioned that part of significant progress made in Ghana in reducing tobacco-related harm include the passage of Public Health Act of 2012, which is the primary control legislation and Tobacco Control Regulations (L. I. 2247) in 2017, introduction of pictorial health warning on cigarette packs, public smoking ban and training of law enforcement agencies on implementation and enforcement of the tobacco control regulations. Dr. Awuah also indicated that the meeting provides an excellent opportunity to reflect on what has been achieved in tobacco control and what needs to be done.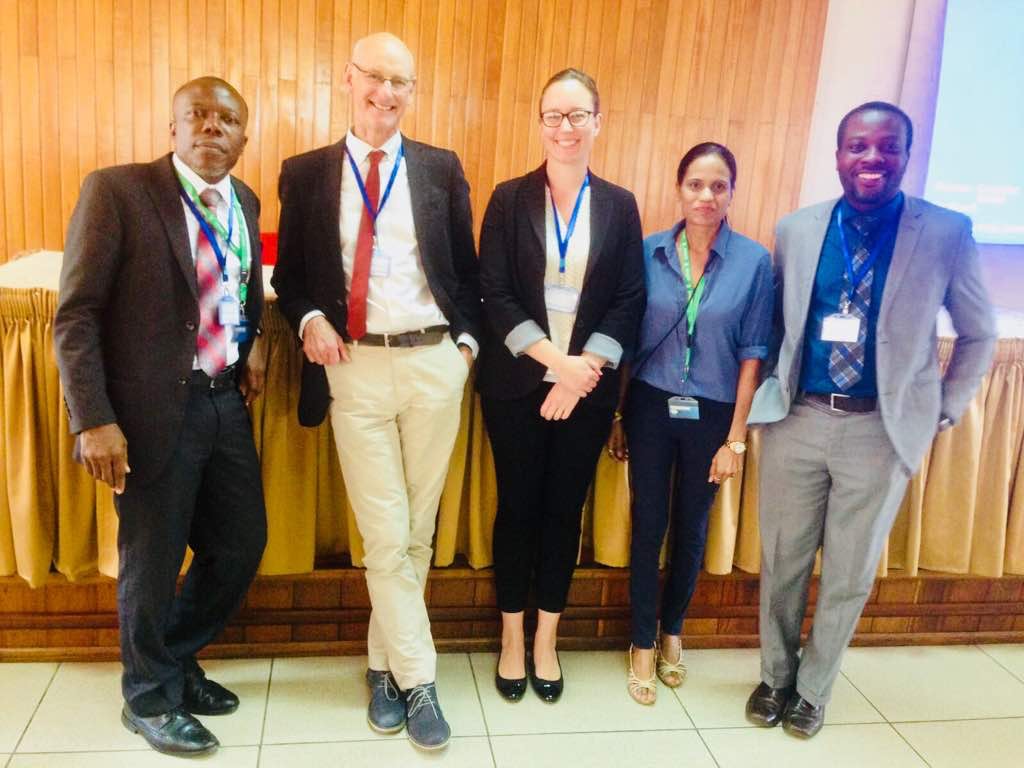 Giving a background of GCRF, the Dean of the School of Public Health, Professor Owusu Dabo, said the GCRF is a 3.4 million Euros programme of training and research funded by the Research Council of United Kingdom (UK) of general aid, to support the development of capacities of tobacco control experts to bring down the effects of the tobacco menace. He added that, GCRF involves UK academics along with research organisations in Bangladesh, Ethiopia, The Gambia, Ghana, India, South Africa and Uganda. Professor Owusu-Dabo stated that, the overall aim of the programme is to improve the research capacity in Low and Middle-Income Countries (LMICs) to conduct high quality studies that will generate evidence on how to reduce morbidity and mortality associated with tobacco use and advance key development priorities.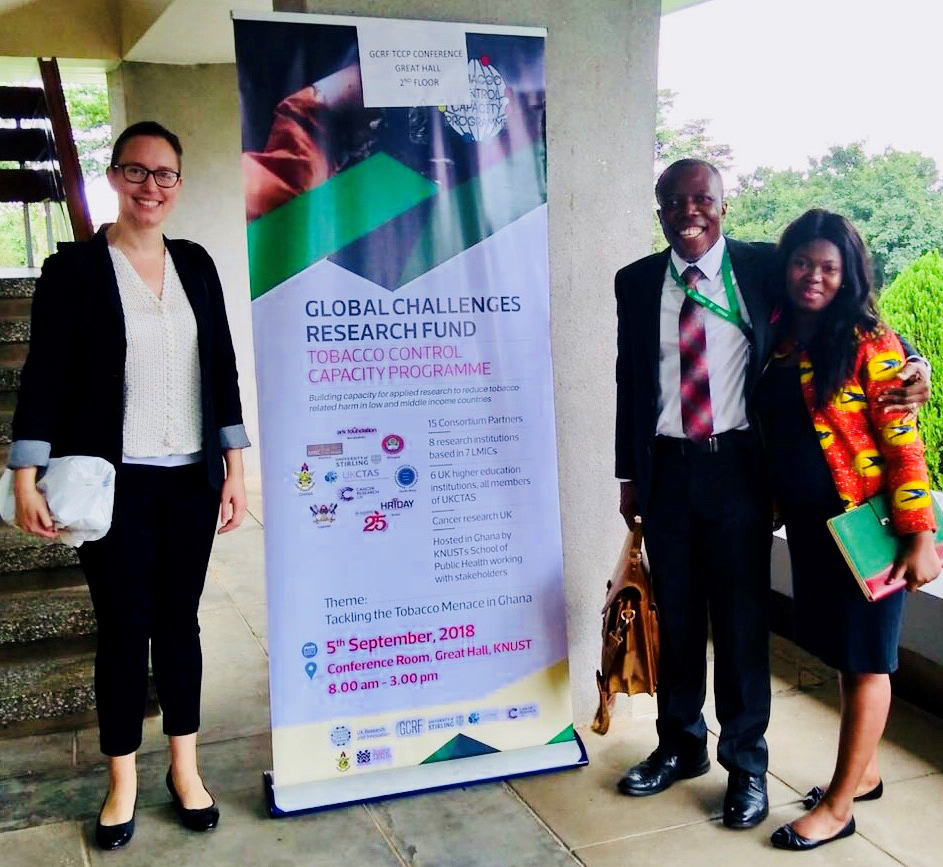 The Head of Tobacco and Substances of Abuse Department, Food and Drugs Authority (FDA), Mrs. Olivia A. Boateng also gave a presentation on the regulations of Tobacco in Ghana. She said the vision of FDA is to create a tobacco free society and to foster individual and government responsibility to prevent tobacco use. She stated that FDA is committed to using the smoke-free provisions in the Tobacco Control Measures and Tobacco Regulations to reduce social acceptability of tobacco use, promote cessation, and help users to quit tobacco use thus, improving the quality of life of Ghanaians.
The Director for the UK Centre for Tobacco and Alcohol Control Studies, Prof John Britton, in his presentation highlighted the extent of the tobacco-related morbidity and mortality problem globally and also indicated that Ghana was not exempted from tobacco-related deaths.
Dr Arti Singh, a public health physician and the research fellow on GCRF-Ghana, presented the research ideas planned over the 4-year project duration. She indicated that GCRF-Ghana would be conducting studies in three priority areas related to tobacco control in Ghana; smoke-free policies, tobacco taxation and illicit trade of tobacco products.
All stakeholders participated in a facilitated discussion session in which country-specific tobacco control areas such as the use of shisha among young people, sale of single sticks of cigarettes and smokeless tobacco use particularly in the Northern region of Ghana were discussed as priority areas to research.