Executives of the School of Public Health (SPH) Alumni have paid a courtesy call on Professor Christian Agyare, Provost of the College of Health Sciences on the 10th June 2022.
The visit was in conjunction with the Association's commitment to be recognized by KNUST structures and also to establish a link between the industry and academia. School of Public Health Alumni was inaugurated in November 2021 to bring together all old students, and have special opportunities to influence the experience of prospective and current students of the School of Public Health and the College of Health Sciences.
The current leadership of the SPH Alumni are Mr. Charles Agyemang Prempeh (President), Dr. Gladys Nuamah (Vice President), Godfred Osei Owusu (Organiser), Daniel Gbeklu (General Secretary), and Madam Agnes Godoe (treasurer). As part of the executives of the Alumni are class representatives who will serve as a link between the various year groups and the Alumni.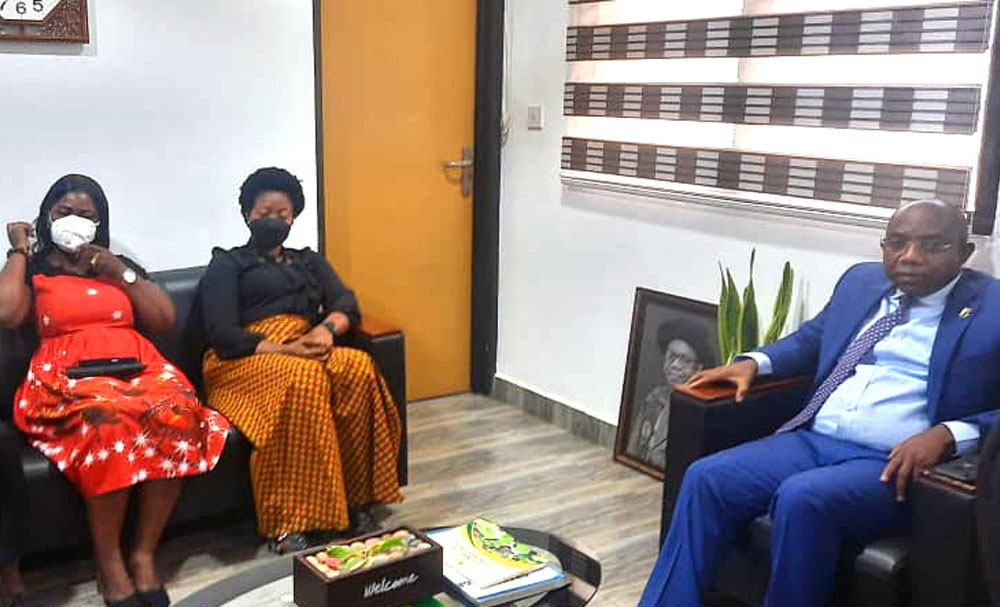 Daniel Gbeklu, the General Secretary of SPH Alumni stated that after its inauguration, the Alumni executives and stakeholders have drafted its constitution, and has organized its first homecoming. "The Alumni will also be visiting the Dean of Graduate Studies, KNUST Alumni Office, and the Dean of Students before embarking on our programme of activities" he added.
Professor Christian Agyare commended the SPH Alumni executives for their efforts so far and commitment to supporting the College of Health Sciences and KNUST mandate. Professor Agyare urged them to work hard at the School level for maximized impact. He called on other Faculties/Schools in CHS to emulate the efforts of the SPH Alumni in order to have unified representation on the various College committees. Professor Agyare stated that the members of the Alumni are major stakeholders of the College therefore they should stay united and create good partnerships with all parties including undergraduates and seek to improve on whatever activity they embark on.
In response to the Provost's recommendation, Dr. Gladys Nuamah, the Vice president of the SPH Alumni thanked the Provost for the warm reception and words of encouragement. She promised that the Alumni will work hard to make the School of Public Health and College Health Sciences the benchmark of excellence.