A delegation from the World Health Organisation (WHO), Ghana paid a courtesy visit to the Kwame Nkrumah University of Science and Technology (KNUST), College of Health Sciences (CHS) to discuss plans to partner with the University to establish a hub for health economics capacity building. On Wednesday, 8 February 2023, a meeting was held with the Provost of the College of Health Sciences, Professor Christian Agyare to discuss the modalities for the partnership.
This was followed by a technical working session to develop a clear roadmap for the partnership. The master-level programme in health economics to be mounted jointly by the three participating Schools/departments – Department of Health Policy Management & Economics of the School of Public Health, Economics, and Pharmacy departments, is expected to start in the 2023/2024 academic year.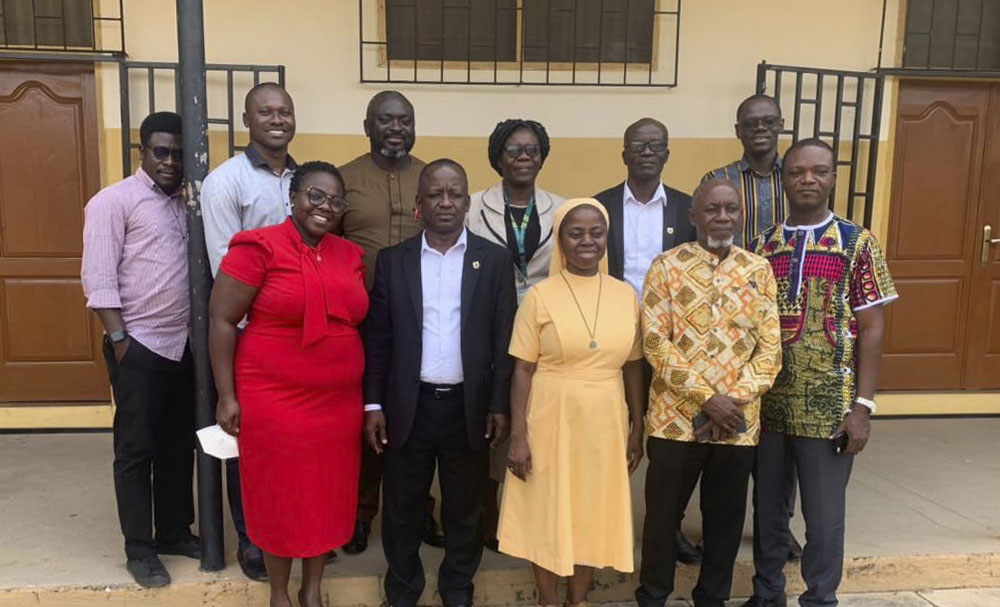 This initiative is part of the WHO's agenda for achieving SDGs through continuous learning & capacity strengthening -increasing the stock of health economists under the "Partnership for strengthening Health Economics, Research & Data Analytics Capabilities of MoH/Agencies Programme"
The Ministry of Health (MOH) of Ghana has requested the World Health Organization (WHO) to provide support for strengthening its capacity to use health economics and financing tools and evidence to inform the design, planning, implementation, and evaluation of health financing reforms, including the efficient and sustainable use of resources. The support is implemented by the WHO Country Office (WCO) in Ghana, with financial support from development partners. The staff of the MOH/Agencies are sponsored to pursue Masters in health economics.
The rationale for supporting the health sector is to stimulate demand for health economics and financing research and policy analysis to inform the development of health financing policies, strategies, and programs. There is a lack of generation and use of health economics and financing tools and evidence in Ghana, a function of an absence of experience and capacity to interpret and use health economics and financing evidence among policymakers, and limited effort devoted by the research community to carry out and translate health economics research into material that is digestible by policymakers, planners, and implementers with a non-economic background.