The Department of Child Health, School of Medicine and Dentistry (KSMD) of the Kwame Nkrumah University of Science and Technology (KNUST) in collaboration with the Komfo Anokye Teaching Hospital (KATH) has organised its maiden Child Health Research Conference on the theme: ''Research and Innovations for improved Child Health Care in Ghana.''
The conference held on Friday, 26th November 2021 at the Golden Bean Conference room focused on using research and innovations to confront the existing challenges of Child Health to promote child survival and improve the quality of Ghanaian children.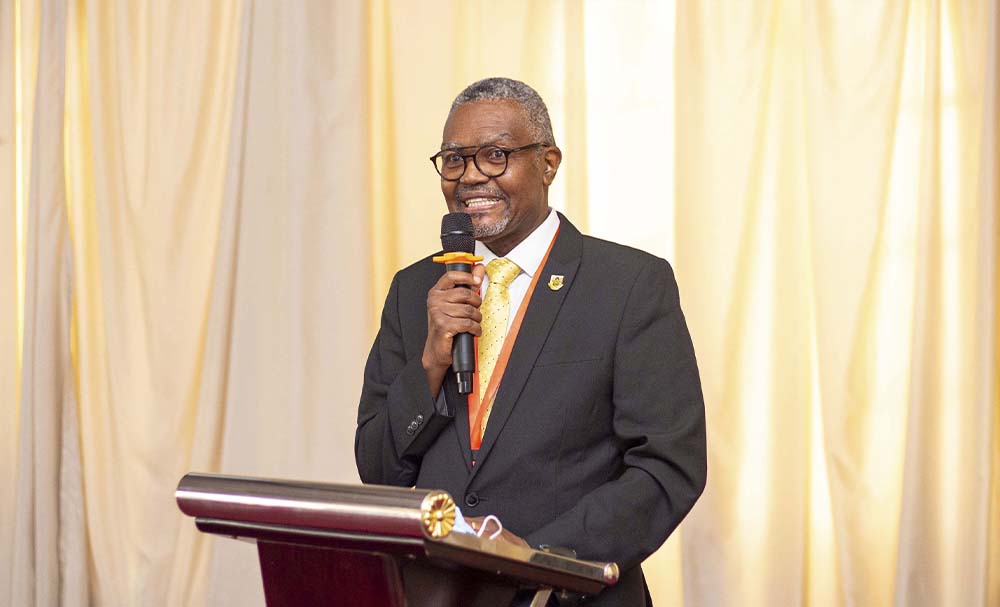 In his welcome address, the Chairperson of the Organising Committee, Professor Joslin Alexei Dogbe noted that one of the mandates of every lecturer in the University is to conduct research and disseminate the findings. Professor Dogbe stressed that the Child Health Department is poised to improve Child Health care through medical research and share innovative ways to solve Child Health problems in Ghana. Also, to promote knowledge and encourage peer review of the knowledge shared and provide mentorship for junior faculty members.
Delivering the keynote address, the Dean of the School of Public Health KNUST, Professor Samuel Kofi Newton revealed that every healthcare practitioner's goal is to practice evidence-based research in healthcare and transit into a policy. He noted that there is the need for mentorship in research to acquire funding.
Professor Newton also highlighted some research trials that have policy implications in Child Health. He encouraged participants and researchers to resist the urge to say that 'it has always been done that way' and seek for evidenced approaches to child health care.
The Pro Vice-Chancellor of KNUST, Professor Ellis Owusu-Dabo charged the department to continue to promote quality teaching, research, knowledge, and service to humanity. He urged young faculty members to avail themselves for mentorship and painstakingly look for funding to support their research. He charged the leadership of Child Health to support in nurturing young female paediatricians in research fields. 
He believes the initiative would contribute to improving neonatal survival in the country. 
"The research we are carrying out at Child Health is not only aimed at SDG 3 but also SDG 4. 
"Talking about gender equity, we also must intentionally educate our young female talents. 
"I'd like to charge you to support our young female doctors to be able to spearhead research and lead in some of these as principal investigators. 
"So that we can also impact not just child survival through equity in female representation but also through clear cutting-edge scientific research," he said.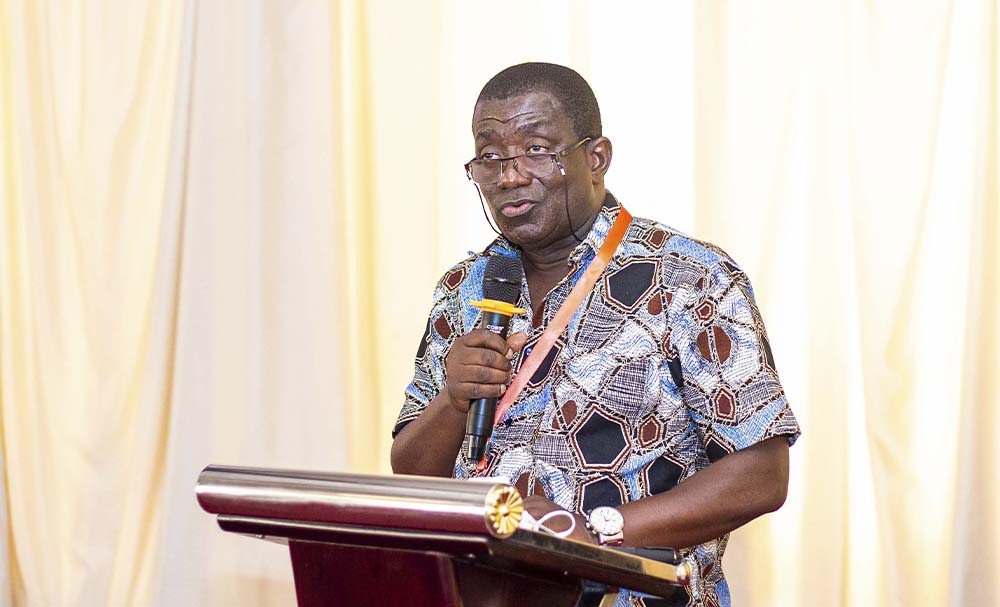 Dr. Oheneba Owusu-Danso, the Chief Executive Officer of KATH in his remarks mentioned that the vision of KATH is to become a Centre of Excellence and a leader in specialist healthcare provision and training underpinned by a strong culture and commitment to clinical research and its outcomes.
Dr. Owusu-Danso indicated that the theme for the event is very timely and carefully chosen as it falls in line with the hospital's mission. He stated that the Child Health Directorate has been at the forefront of research at the hospital to provide new ways of improving health care for all children and medical sciences. 'Research is the precursor of quality improvement, sustainability and innovation,' he said.
The Head of the Department of Child Health, Professor Sampson Antwi disclosed that the department/directorate is noted for its strong research base and has participated in many international collaborative studies. The research, he said, varies from malarial research including malaria vaccines trail, through Polio and meningitis surveillance, TB & HIV pharmacokinetics studies, HIV disclosure studies, sickle cell studies and many more.
'As an academic faculty and working in a centre of excellence, clinical research is key to our survival. It is to showcase our research contribution to science and to stimulate the entire faculty for greater heights in clinical research,' Professor Antwi said.