Kwame Nkrumah University of Science and Technology (KNUST) and Ghana National Association of the Deaf (GNAD) have commenced a two-week training program for 29 Ghanaian Sign Language Instructors on the 19th of April 2022 at the Centre for Disability and Rehabilitation Studies to develop their skills and knowledge for quality teaching of others interested in Ghanaian Sign Language (GhSL).
Professor Anthony Kwaku Adusei, the chairman for the opening ceremony in his remarks stated that KNUST has attached a lot of relevance to the program and it's in fulfillment of the University's vision of inclusiveness in its core values. Professor Kwaku Adusei then requested the massive support of everyone to make this training a success.
The Provost of the College of Health Sciences, Professor Christian Agyare revealed that KNUST, in taking a leadership role is also fulfilling one of its core values – Leadership in Innovation and Technology by becoming the first public university in Ghana to include Sign Language as a mandatory course in the curricula of academic programs in the College of Health Sciences. He also stated that one of the goals of this initiative is to ensure that healthcare practitioners are able to communicate health information effectively with deaf clients without an interpreter. "It is our hope that this maiden training program will fill the gap by helping GhSL instructors acquire knowledge and skills on how to use the most standard and approved teaching and learning materials for teaching GhSL", he said.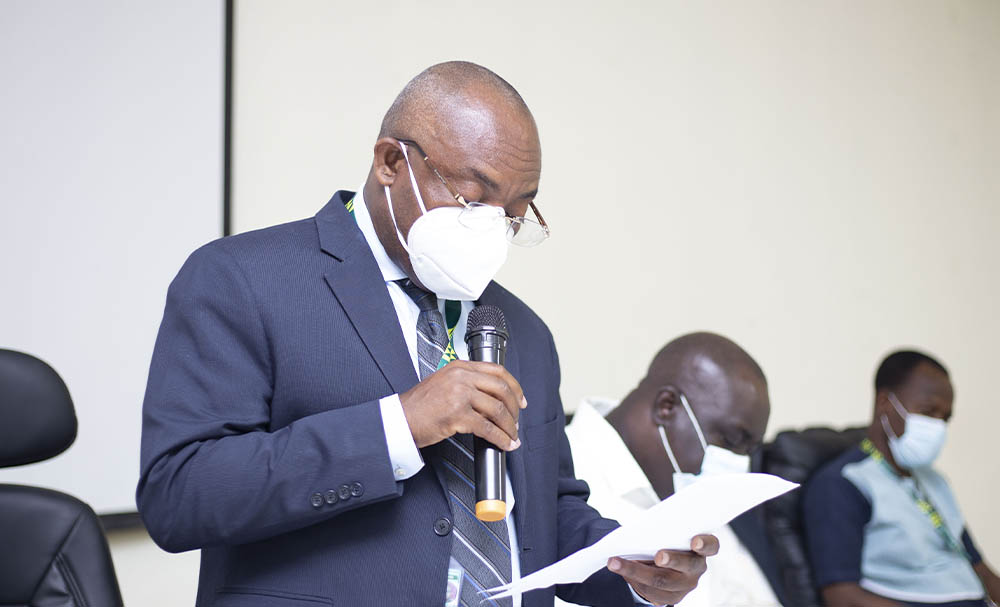 Mr. Juventus Duorimaah, speaking on behalf of the GNAD president, highlighted the core objectives of the association which included the advocacy and representation of nearly 500,000 deaf people in Ghana. He recognized the efforts of the Danish Deaf Association (DDL) and applauded the KNUST team led by Professor Christian Agyare for welcoming them and making facilities available for them. Mr. Duorimaah encouraged the participants to make good use of the training and ensure the knowledge gained will be used effectively to promote GhSL teaching.
Speaking on behalf of the Vice-Chancellor, Professor Charles Ofosu Marfo, the Provost of the College of Humanities and Social Sciences commended the initiative and is hopeful that the Ghanaian Sign Language will be scaled up through the training.