The Wellness Coordinating Team of the College of Health Sciences (CHS) at the Kwame Nkrumah University of Science and Technology (KNUST) has organised four-day hypertension and diabetes screening for its staff across the various Schools and Faculties of the College from the 14th to 18th February 2022. They also went through Blood Pressure monitoring, Weight, Height, and Body mass index checks.
The CHS Wellness Coordinating team which was constituted by the College Provost, Professor Christian Agyare, has the mandate to prioritise the wellness of the College staff.
Professor Nicholas Titiloye, the Chairman of the Wellness Coordinating Team, speaking on the main objectives of the screening revealed that the Wellness Team's purpose is to make staff wellbeing a prerogative.
"We have to do what we can to prevent diseases in all forms and make sure that our staff is being taken care of when they are not well. It is only when our staff are in good health will they be able to serve the College and the University as a whole. Health is wealth and the staff being in a good state will be more productive," he elaborated.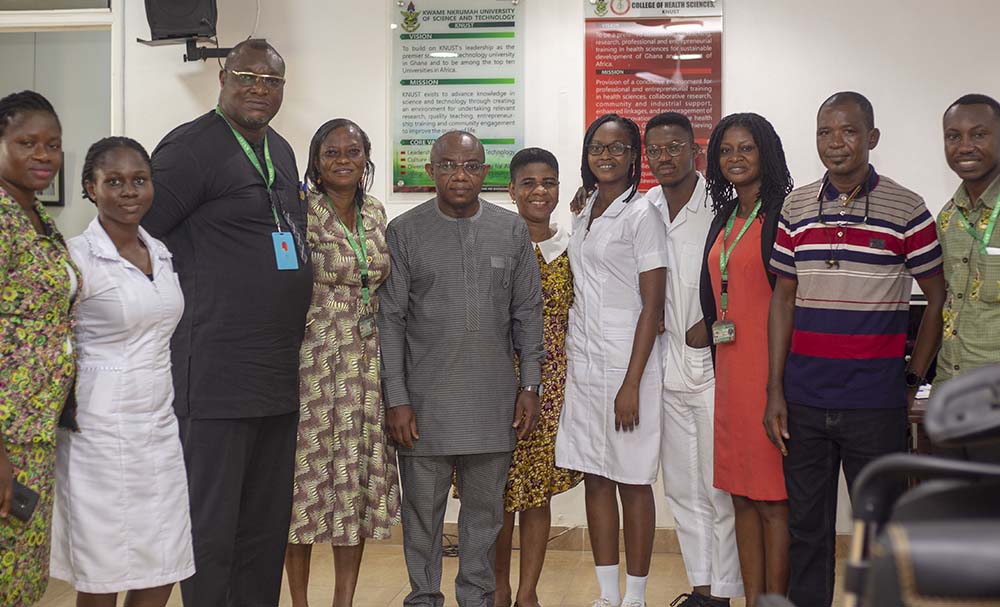 Nurses from the University Hospital assisted in the screening process with Physicians and Dieticians offering advice to participants on good and healthy living.
Professor Christian Agyare thanked the organising team and staff for their engagement and cooperation. He indicated that frequent diabetes and hypertension screenings will be beneficial to all participants, especially the target group. He further revealed that the College aims to have such health screenings quarterly for the workers to facilitate good working conditions which will, in turn, help fulfill the College's mission and vision of teaching, research, and community service.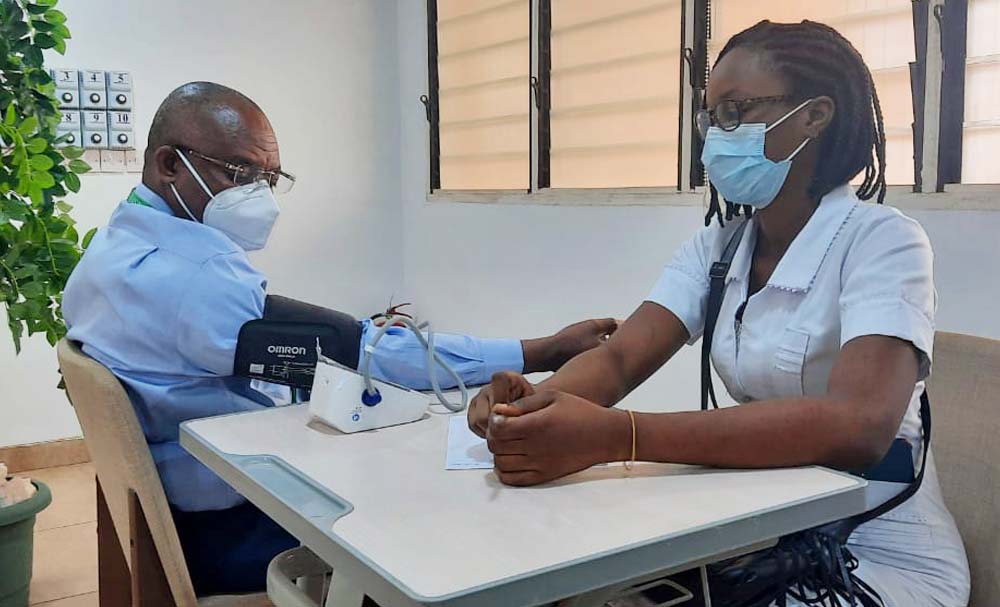 The Wellness Coordinating Team is set to follow up and refer staff who were identified with health complications to the University Hospital for further evaluation, with confidentiality guaranteed.
The over 250 staff who were screened also expressed their satisfaction with the whole process.