Richard Aboagye, the overall best student in academics at the School of Public Health has received a custom-made hearing aid as part of his reward at the just ended College of Health Sciences Excellence Awards on the 12th April 2022 at the Provost's Office.
The presentation was made by the Provost of the College of Health Sciences, Professor Christian Agyare, and assisted by Professor Samuel Newton, Dean of the School of Public Health, and Dr. Akosua Agyemang - Prempeh, an Audiologist from the Department of Ear, Nose, and Throat (EENT).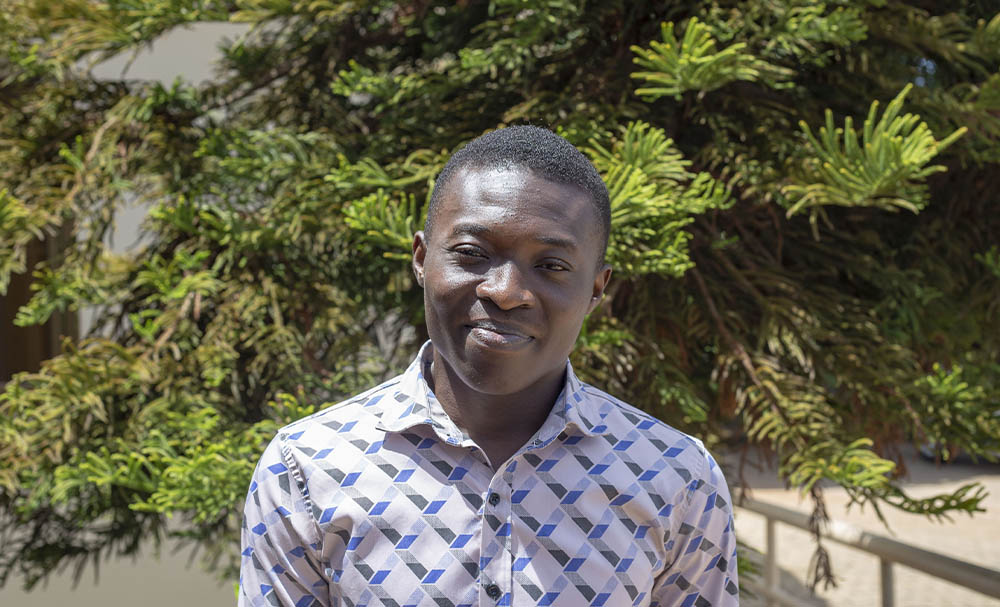 Richard Aboagye, the valedictorian of the College of Health Sciences (CHS) during the 55th Congregation expressed his gratitude to the Provost and the College at the large for the kind donation.
He is a native of Adansi Odumasi where he also received his basic education. He obtained his secondary education from Obuasi Secondary Technical School. Richard gained admission to KNUST in 2018 to study Health Promotion Education and graduated with a CWA of 78.61%.
Richard Aboagye has attributed his academic success to the motivation he received from people around him and humble background. He admonishes students to work hard and bear in mind that every set goal is achievable.